Rishi Herbal started off as New Rich Saai in 2001 for promoting Rishi in India. We began by conducting seminars and workshops about rishi  and its potential uses. We then set up a nursery for rishi  with high quality planting material from Japan. To help reduce the initial cost involved in rishi  farming we started providing saplings.
Today our activities are diverse such as are our products. Some of our products are Herbal Tea with Rishi , Ste
via liquid (clarified and clear) Rishi powder and tablets. We also are in the process of developing a low cost production technology for Rishi . Our herbal tea, called which requires no sugar, is very popular in India and abroad. They come in exciting flavors like mint and Cardomom. We are also supplying rishi  tea in wholesale. We also plan to launch some more products soon, which include Aloe Vera products.
We also supply rishi  liquid either unclarified or clarified. It can be used for making ice creams, puddings or pickles.
We also are in the process of developing a low cost production technology for Rishi . The know how for Rishi production should be available for sale by the end of second quarter of 2006.
Vision
"Your vision will become clear only when you can look into your own heart. Who looks outside, dreams; who looks inside, awakens".
Somebody said: "The first step toward creating an improved future is developing the ability to envision it". It this is true let us hope that already the seed has been sawn. We truly visualize a world where we can translate our mission to action; and with that action people living with increased health and happiness. We would like to see a future empo wered with agricultural power.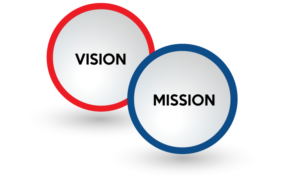 Mission
"Mission is not the kindness of the lucky to the unlucky, it is mutual, united obedience to the one God whose mission it is" 4329; Anglican Manifesto; Humankind:
Religion: Polity & Religious Leaders Our mission is to improve the quality of life by providing best natural things at a reasonable price. We take special care to ensure that even the commonest of people are able to get the benefits of our endeavor. By exhorting everyone to go back to nature we are working closely with the concept of service to agricultural community. Thus was born the idea of contract farming. We proudly present before you our products and also invite you all to be part of the agricultural program.
Motto
The number one place to buy your health, beauty,weight control and nutrition products.Natural health products are an extremely important part for a healthy lifestyle.We just believe in nature,we try to make use of the abundant natural resources available around us.